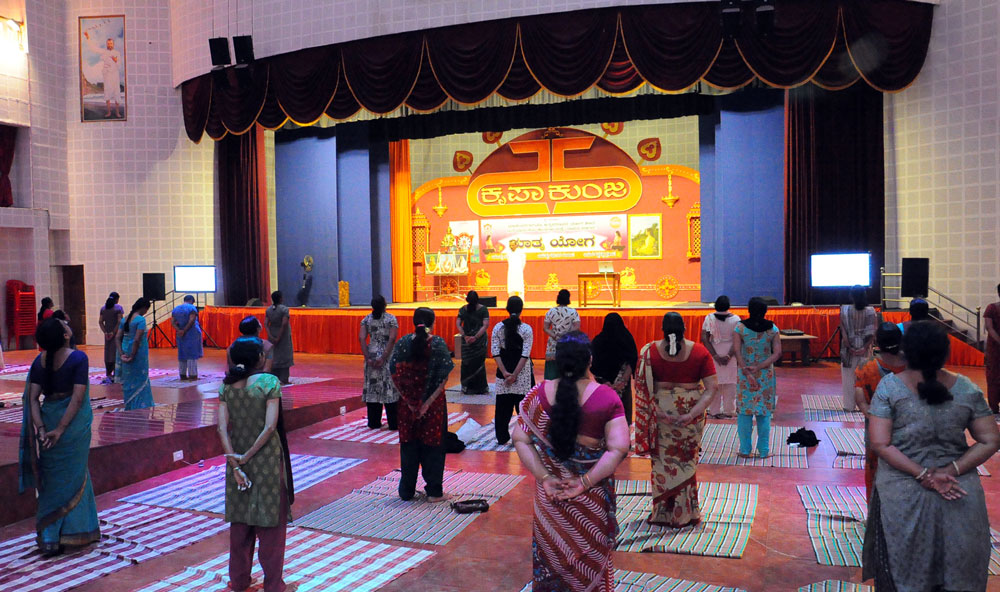 Women of our family are accustomed to take care of their family caring least about their own health, hence ending up in various ailments and age related diseases. Women is like the back bone of a family and society. Great swami Vivekananda rightly said "There is no hope of rise for that family or country where there is no estimation of women, where they live in sadness". Matru yoga is one such program which recommends to take care of this back bone i.e., women or householder.
We call mother or wife as a home maker. To be a perfect home maker she should be healthy both physically and mentally.
Keeping this in mind, 10 day free yoga workshop is conducted especially for ladies with special care upon the ladies health problem, including diet plan, lifestyle, yoga practices, pranayama practices, counselling which are specified for ladies.