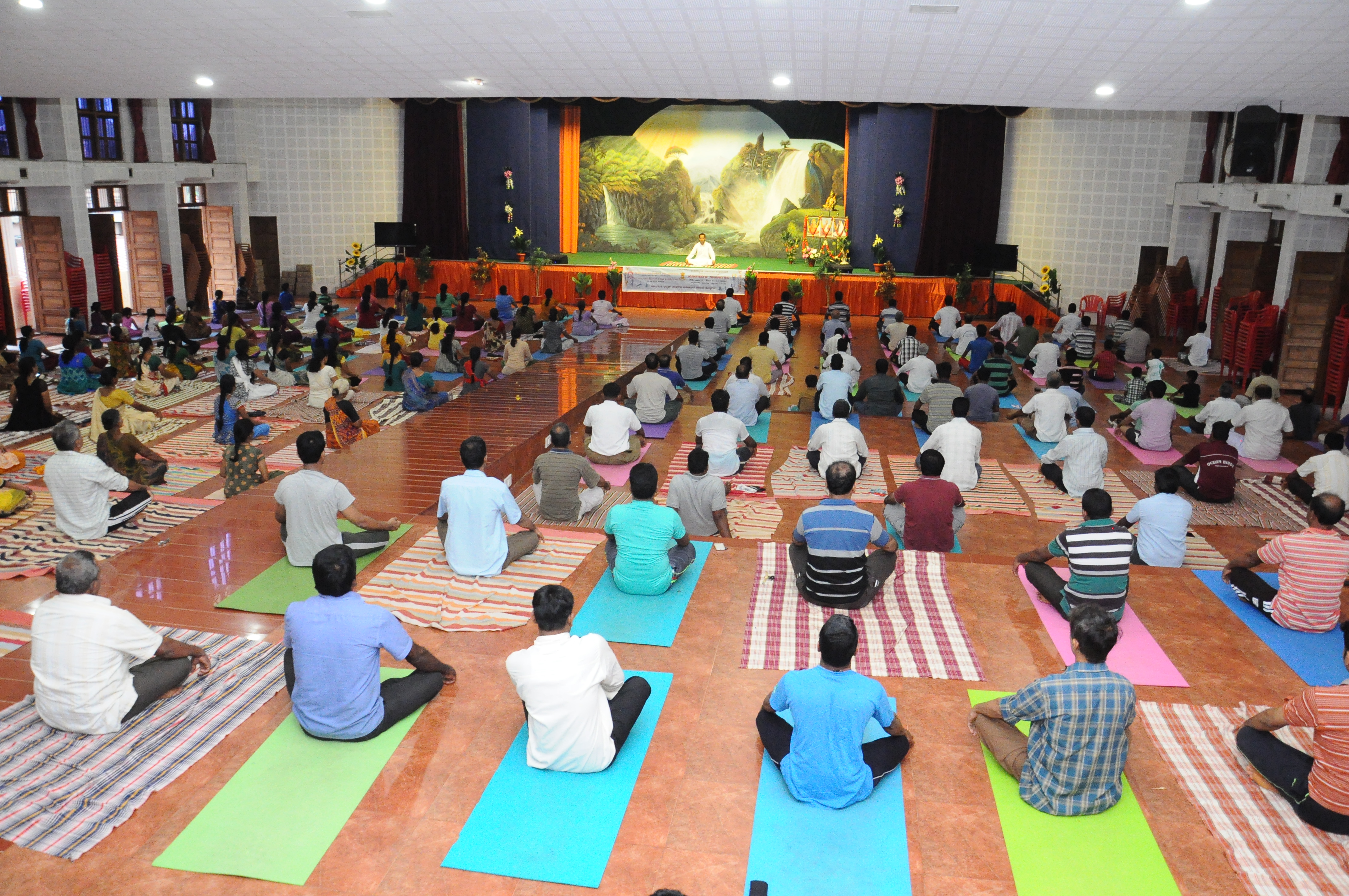 Dhyana yoga is a special 10 day free workshop in kripa kunja auditorium dealing with various basic, scientific and effective meditative techniques.
Research proved that only relaxed mind can perform better in both social and spiritual life and meditation is the only method and solution to calm down and control the mind.
In Dhyana Yoga various practices and types of meditation will be taught for 10 days, one hour daily with scientific explanation and practical implication in our daily life.