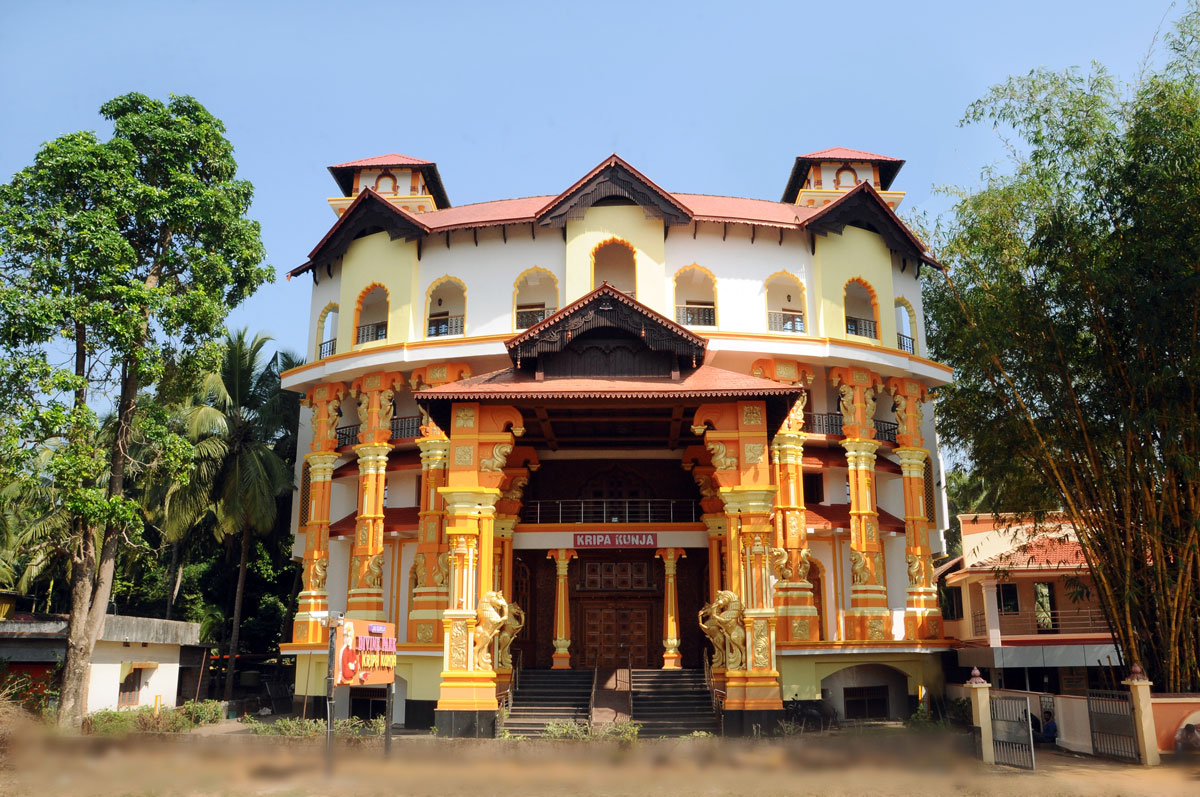 The vision of Divine Park is to foster the ideals of universal religion, service of God in man,recognition of potential divinity of human beings and God-Realization. Divine Park, a 'Spiritual Laboratory' as Sri Guruji calls it, is committed to cultivate the awareness of the innate divinity in every individual and aims at the uplift of humanity to divine consciousness.
Through the Spiritual Rejuvenation campaign or 'Atmashakti Jagriti', it is inculcating in everyone the universal human values such as love, patience, forgiveness, dutifulness and selflessness so that everyone may be blessed with God – realization. Divine Park has the tasks of Man-Making and National – building high on its agenda. It has launched a wide gamut of projects over the years with the aim of inculcating a desire for cultivating universal brotherhood in the minds of the people. Thus Divine Park has been silently serving the cause of the welfare of the world by kindling in the minds of the people the readiness to accept unity in diversity.
As all the interested devotes and spiritual seekers are to be trained appropriately, there was a felt need for them to assemble under one roof.
For this purpose, Sri Guruji's grace has resulted in the construction of a magnificent multipurpose auditorium called as "Kripa Kunja" with the help of donations from several devotees spread throughout the length and breadth of the world.
The following facilities are placed at the disposal of the seekers in 'Kripa Kunja'.
At least 1500 people can be seated comfortably at one place and can enjoy the enthralling and uplifting divine messages of Sri Guruji.
Service activities like Mass marriages , Mass sacred-thread ceremonies, Free Medical Camps etc., are arranged once a year for all the cross sections of the society on payment of nominal charges.
Vishwa Mangala Homa is performed in such a manner that all devotees can actively participate in the Homa by chanting Mantras and offering oblations.
Yoga retreats like Yoga Vihara, Yoga Parva, Yoga Santhvana, Matru Yoga, Raja Sangama, Yoga Sri Savi, Yoga Sara Sudha, Yoga Raksha, Bala Yoga etc are conducted throughout the year.
Dhyana Mandir is situated at the heart of 'Kripa Kunja' with Sri Ramakrishna and Sri Sharada Matha as chosen Deities. The poster of the direct disciples of Sri Ramakrishna behind those statues signifies that all are with cheerful with us in our life always.
Sri Guruji in his Divine Messages to Poojya Doctorji has assured that meditating at the Dyana Mandira with devotion & sincerity is sure to absorb the abundance divinity at the exposure. The very ambience will sure to make one go meditative to dive deep to realize the creator within.
Near the entrance greets you a museum called as "Amruta Chetana". It contains more than 100 Beautiful and attractive photos depicting greatness of Swami Vivekananda's journey of life. By observing the experiences of Swami Vivekananda one is sure to be proud of such a great personality that India as ever produced. As Sri Guruji Swami Vivekananda says, If 12th century was Basav Yuga, 19th Century is Gandhi Yuga, 20th century is IT Yuga, then this 21st century is Sri Guruji Sandesh Yuga where first time in the History of the world, that Divine Messages are being bestowed in Divine Park through Sri Guruji's divine miracle.
'Kripa Kunja' has a Yoga Training Institute that offers courses in Yogic Science and Therapy. Efforts are on to seek the affiliation with an appropriate state-run University, to these courses. The Institute is going to offer full-time residential courses in this regard in order to promote Yogic Therapy and Spiritual Healing. There is also a Yoga, Naturopathy and Spiritual Healing facility with 33 beds .A Week-long rehabilitation and treatment camps based on the Science of Yoga and Principles of Spirituality are being conducted. This facility is proposed to be expanded into a full-fledged hospital – 'Sarvah Kshema Hospital and Research Foundation, at Yogabana.
'Kripa Kunja' also has many spacious Halls for stay which can occupy more than 20 people each comfortably. In addition to this, a kitchen and a dining hall makes 'Kripa Kunja' complete for all kind of Spiritual training and Spiritual gatherings conducted by Divine Park and thus helping to realise the dream of Sri Guruji to make "Bhoograhaa Daivagriha".