"They alone live who live for others.The rest are more dead than alive "
Swami Vivekananda's message to the mankind through the then Maharaja of Mysore was loud and clear- Service unto the fellow beings is the surest way to reach God. Further ,he reiterated Service and Renunciation as two objectives every Indian must have. These were not his own ideas but were that of our ancient Sages( Rishis) who devoted their life for the wellbeing of the universe.
He followed the footsteps of his Great Master Sri Ramakrishna Paramahamsa who felt it is impossible to "Help" anyone but can only "Serve" the God inside them. Service and Renunciation could well be the answer for all socio-economic problems India is facing today. Those at the helm of power should use their position to Serve the needy and renounce all selfish ambitions. Need of the Hour is a bunch of Selfless individuals who take pride in Service as a means to realize God.
Divine Park ,with its two fold Goal of Man Making and Nation Building is pioneering in the field of Service by educating Youth on the importance of Selfless work to the society. A perfect blend of Social causes and Spirituality has been the critical factor of success for all activities of Divine Park. Unique programs such as Yoga Sangrama –Yoga to the doorsteps of Villages, Varuna Deepa- Mass Prayer for good rains, Vishwa Mangala Homa- For the wellbeing of Universe have been instrumental in pooling the likeminded and channelizing their efforts toward Societal upliftment.
Regular health camps and other aforementioned activities are at the community level but Sankata Deepa,Sambrama Deepa are the examples of Service at the grassroot level of society- the Family. In these days of Man trying to reach Mars,but failing to visit his neighbour, Divine Park's activities are the rays of hope which remind us that Man is a Social Animal.
Service in Divine park not only serves the societal objectives but also brings out the Divinity within. To Serve others means to overcome the ever strong Ego and Selfishness thereby paving way for the individual's spiritual growth. This ,according to Swami Vivekananda is the efficient way of God realization.
Some of the service activities conducted by Divine Sparks:
Blood Donation Camps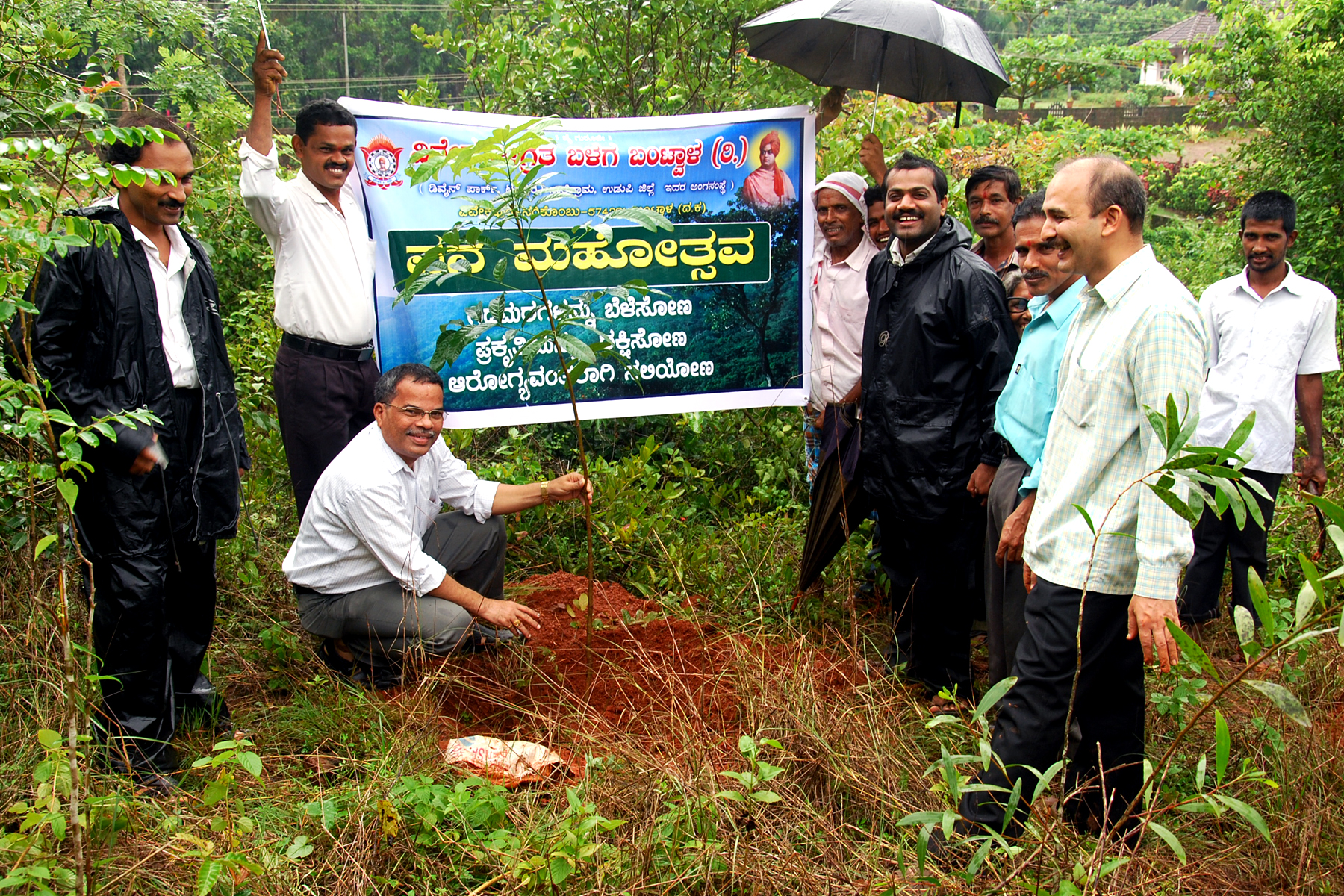 Tree plantation
Eye Checkup Camps
Fruits & Medicine distribution at hospitals
School feeding
Free dental camps
Cleaning in Blind School
Bedsheet distribution for poor
Groceries and Cloth distribution
Wheel chair donation to hospital
Cleaning of temple, playground,bus stop and school premises
School uniform and books distribution for poor children
Beech Cleaning