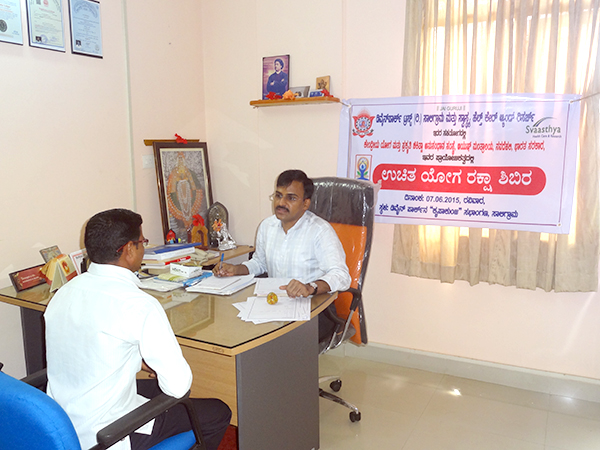 Yoga Raksha is a special yoga therapy consultation camp which is first of its kind. It is surely a very special program in which participants or patients will be consulted with the expert yoga doctor.
Based on patients age, sex, physical condition, health, Yoga Doctor prescribes certain basic simple yoga therapy practices and those practices will be taught then and there only under the guidance expert yoga teachers so as to learn and understand which they have to practise regularly at home. Along with this doctor will also give some yoga and naturopathy tips for the better and healthy lifestyle based on their problem.
Yoga raksha camp will be conducted in almost all the district headquarters of Karnataka and even abroad.